Central America is a region that connects North America to South America, most of the time considered part of North America, but mostly referred as the own region. The narrow isthmus is home to 7 beautiful countries, some of them are very famous like Guatemala, Belize, Panama and Costa Rica. However, some of them are lesser known such as El Salvador, Honduras and Nicaragua.
Don't miss out El Salvador, Honduras and Nicaragua
These countries are not as famous as its neighbors due to many different issues: Honduras and El Salvador are considered dodgy areas while Nicaragua is not as developed as the rest of the countries. But the thing is that these 3 locations are not as bad as they may look. As a matter of fact, El Salvador has made big efforts to fight against this bad reputation and Nicaragua is taking advantage for being an Eco-Friendly country and focus on budget lodging options.
Anyway, if you are tired of flock to crowded areas or if you considered yourself an adventurous person, check out these lists and explore the lesser known locations in Central America.
Nicaragua.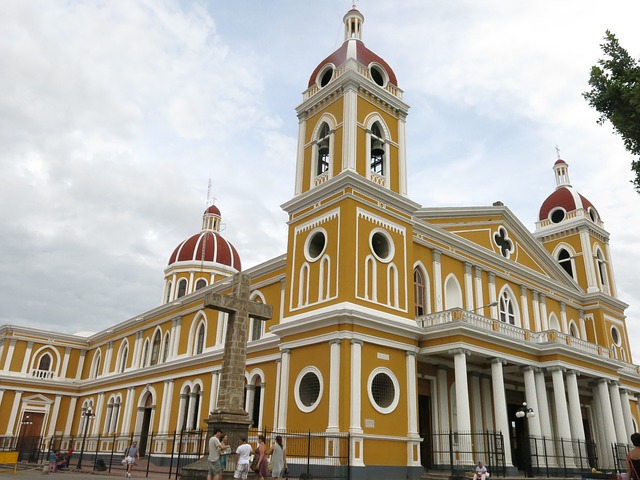 Despite being the largest country in Central America, Nicaragua is the least visited in the region. It's hard to understand why, as the country features beautiful and unique locations that can satisfy all types of visitors. Firstly, you can uncover the capital of the country: Managua. Please note that the city is not beautiful, in fact, it has been destroyed. Nevertheless, there are still some fascinating buildings worth visiting. Stroll along the main streets and visit the recently renovated Plaza de la Republica, home to the National Palace of Nicaragua. Next to the Republic Square, you will find the ruins of the ancient Cathedral, which was destroyed in an earthquake.
After that, enjoy an urban adventure in Managua so that you can explore some of the most beautiful areas of Central America. Firstly, you must visit Granada, home to the best preserved colonial architecture in the country. Due to recent investments, the city has also become a very popular attraction for travelers. Granada features a unique elegance and serves as home base to many travelers. Stroll along its cobblestone roads and visit all its churches and museums.
In case you want to uncover beautiful and natural locations, you must go straight to Omete Island. This island is composed by 2 volcanoes, emerges from the Lake of Nicaragua. The northern half of the island is dominated by the active volcano, Concepción, while in the southern half you will find the extinct volcano: Maderas. Most tourists flock to this location to hike the volcanoes or dominate the lake. The island itself is perfect for those who prefer to travel on a budget thanks to its cheap prices on accommodation and on food.
Thinking about a trip to the beach? Don't miss out Corn Islands. Corn Islands are located on the Caribbean coast and features crystal clear covers as well as underwater caves. These islands are gorgeous and perfect for a holiday retreat. Additionally, Corn Islands are perfect for snorkeling and fishing.
Honduras.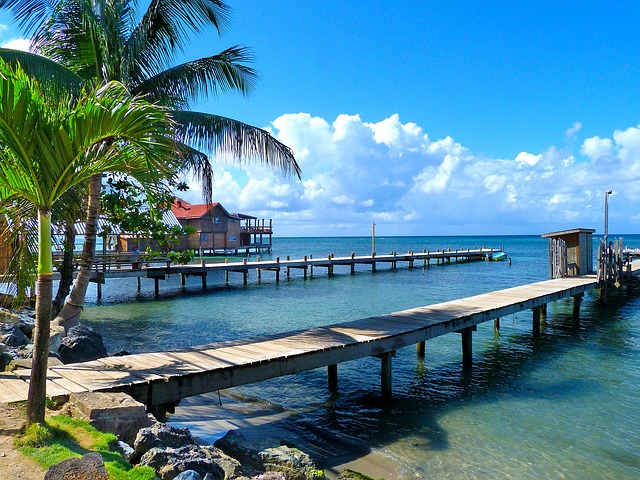 Honduras is becoming a top location for backpackers looking for an adventurous holiday. Infinitive wildlife, stunning Mayan Ruins, a large array of national parks and beaches makes  Honduras a fabulous location for your next journey.
Most of the time, skipped by travelers, it is a country that offers the best value in Central America. When heading in Honduras, your best draw is to avoid the big cities and go straight to the attractions. You must visit Copán Ruins at first. These Mayan Ruins, a World Heritage Site by UNESCO, are one of the most popular attractions of the country.
Apart from that, the ruins might not be as impressive as the ones you can visit in Guatemala or Mexico, in Copan you will find the largest number of sculptures than any other Mayan sites. The ruins and the museum of sculptures are open from 8:00 to 16:00. Plan your trip prior to your arrival. In other words, it's recommended to be there at 8 sharp in order to witness how the rangers feed the macaws.
On the other hand, if you want to enjoy the beautiful Caribbean beaches of Honduras, your best draw is to visit Utila, the smallest of the Bay Islands. This island is fabulous for snorkeling because it is surrounded by vast coral reefs and you can also spot a large number of undersea-life.
However, if you want to explore the most famous destinations of the country, visit Roatan Island. What you can expect to find in Roatan? Pristine, turquoise waters perfect for baths and water sports activities. Considered one of the best beaches in the Caribbean, spending your holidays in this island will ensure you a fabulous time.
El Salvador.
Last but not the least, the tiny country of El Salvador, probably the lesser known location in Central America. Most people skip the country and miss stunning forests, fabulous beaches as well as the opportunity to discover some fascinating archaeological sites. El Salvador is perfect for those adventurous travelers thanks to its numerous green areas.
Explore the Cloud Forest of Montecristo. This unique forest offers you the opportunity to discover a wide diversity of wildlife including spider monkeys and orchids. The forest provides a fabulous fairy-tale atmosphere that will enchant you from the first step. El Salvador features a large number of volcanoes, but certainly one of the best is the Cerro Verde Crater. The views from are breathtaking, the path is not hard and it's the safest route you can find there.
On the other hand, if you want to enjoy the best beaches of the Pacific Ocean you must visit La Libertad. This beach resort encompasses fabulous beaches and also boasts the best surf in Central America, with surfers from all over the world. If you are a backpacker you must consider a stay in El Tunco. El tunco is the paradise for all travelers: cheap hotels, cheap and good culinary options, great party scene and the best surf in town.
As you can see, these destinations are fabulous and offer beautiful attractions that will ensure you unforgettable holidays. Tell us what you think about our post: Explore the lesser known locations in Central America: A glance to El Salvador, Honduras and Nicaragua. Have you ever been to any of these countries? Share your experiences with us!