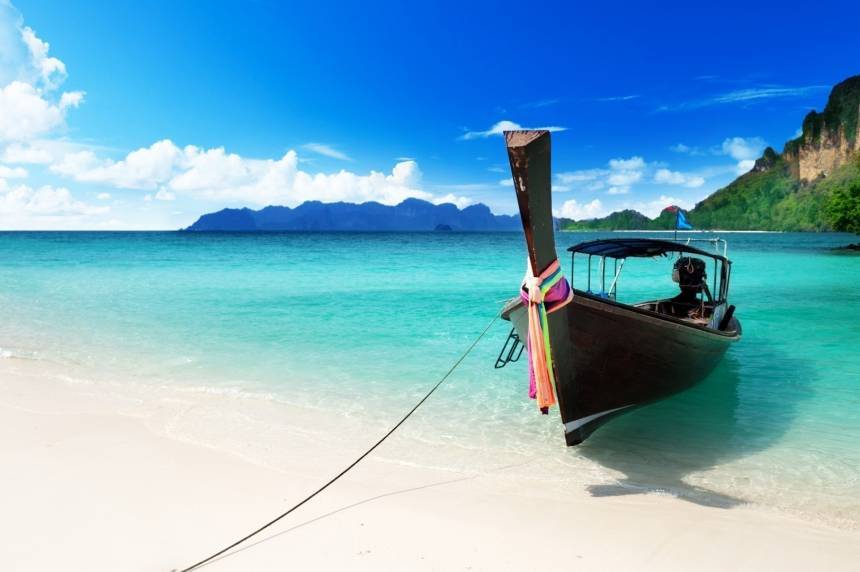 Thailand or Vietnam for honeymoon? This question makes some couples hard to decide. Honeymoon trip after the big days is so significant that people must think twice. This article doesn't attempt to convince you to choose any of the two destinations because both are beautiful and fantastic. It only attempts to make a quick comparison, so most points become clearer for your final decision.
Honeymoon to Thailand and Vietnam
What does Thailand honeymoon package have?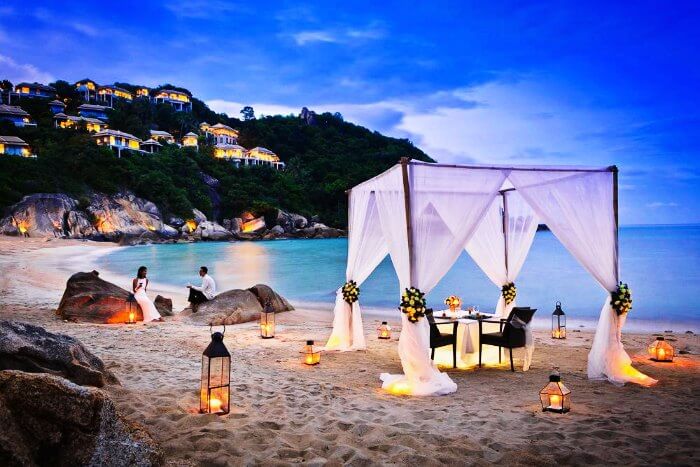 Thailand tourism has been proving its power and attractiveness successfully as more and more travelers come to the country. First of all, what Thailand has are some of the best beaches in the world. The best local landmark for the Thailand honeymoon itinerary might refer to Phuket. Together with Bangkok, Phuket attracts the vacationers powerfully. Bordered by 36 islands of various sizes, Phuket is naturally gifted with the white sandbank, ranges of coconut, magnificent bays, mystic beaches, and long tail boats. Travel to this paradise, the honeymooners can relax wholesomely, get immersed in the fantastic nature, and experience a memorable sweet trip. And, the most romantic places in Thailand include Patong, Kata, Karon, Kamala, and Naiharn. There are lots of things to do in Phuket, such as scuba diving, boating, and whatever water activities that you like. Besides Phuket, the top beaches in Thailand are Railay Beach (in Krabi), Maya Bay (in Koh Phi Phi Ley), Hua Hin Beach, Lamai Beach (in Samui), Sairee Beach (in Koh Tao), White Sand Beach (in Koh Chang), and HaadRin (in Koh Pha Ngan).
The Thai people are friendly and generous, just like many other Southeast Asian people. It's likely to see many vendors peddling souvenirs, food & drink, etc. If you want to avoid crowds at Thailand's beaches, you should ask the long tail boat vendors to take you to the isolated islands since the locals know best and they are willing to help.
What does Vietnam honeymoon have?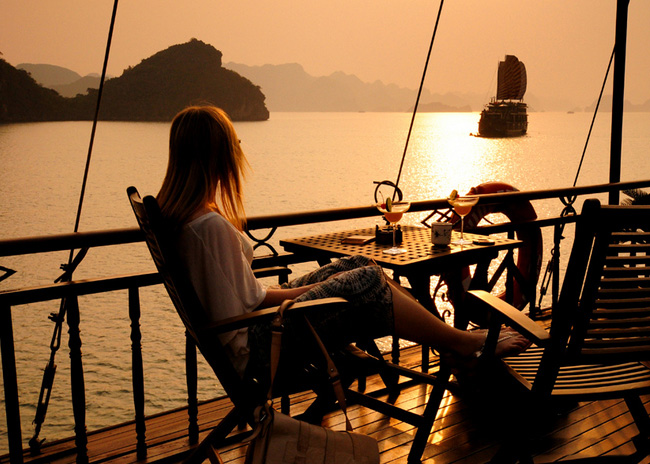 Vietnam also has some of the best beach destinations in the world that enchant the honeymooners. The common thought might bring you to Halong Bay – UNESCO World Heritage Site. The "Bay of Descending Dragon" is so bewitching that never fails to delight the guests. With breathtaking highlights of Tuan Chau Island, Ti Top Island, Sung Sot Cave, Cua Van Fishing Village, etc., Halong Bay Cruise Trip is what couples desire for happiness and romance. Watching sunrise and sunset over the legendary Bay creates the everlasting love memory. Together with Halong Bay, other Vietnam best honeymoon destinations include Nha Trang Beach City, Phu Quoc Island, Con Dao Island, Lang Co Beach (in Da Nang City), Son Tra Peninsula, Mui Ne Beach (Phan Thiet City), etc. Find more than 20 honeymoon tour package ideas to Vietnam here !
The Vietnamese people share the friendliness of most Southeast Asian residents, and in some points, their smiles look extremely friendly and beautiful. That's why many photographers love to take pictures of Vietnamese smiles. The locals are ready to show you directions to some certain places, give you a heartfelt smile, and help you pass across the streets. Without a doubt, the Vietnamese street food is very appetizing, and the street vendors are the symbolic traits in this country.
You Decide It!
So, Thailand or Vietnam for your honeymoon? It's obvious that each destination has its strengths and attractiveness that might meet some individual references. Whatever your choices, believe that you pick up the best for your meaningfully sweet trip! So, trust your gut feeling for either of the destination as both are excellent, and don't be doubtful about your choice. Just find a place that you believe it is where two souls become one fantastically until the rest of the life. If the inner voice tells you to choose Vietnam, then trust that Vietnam is your destined honeymoon destination. Otherwise, go to Thailand! The more simply you think, the more easily to live.